Harvest Field Moon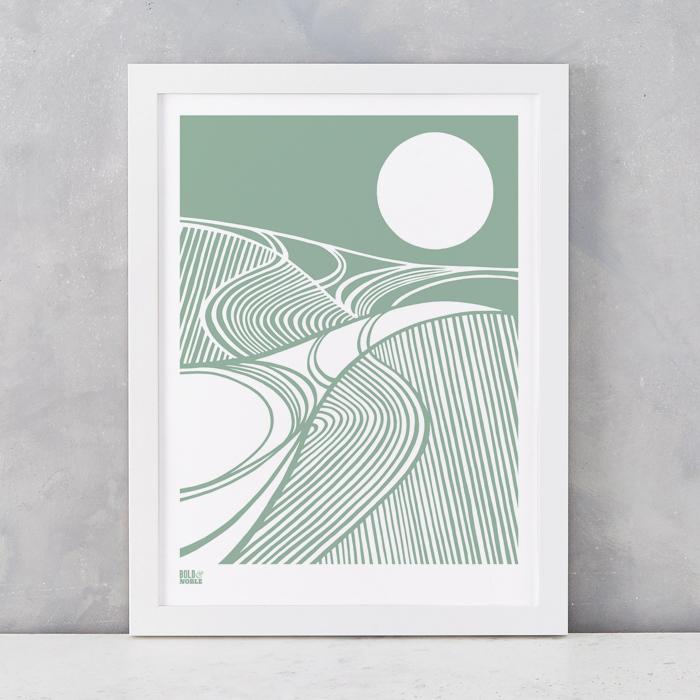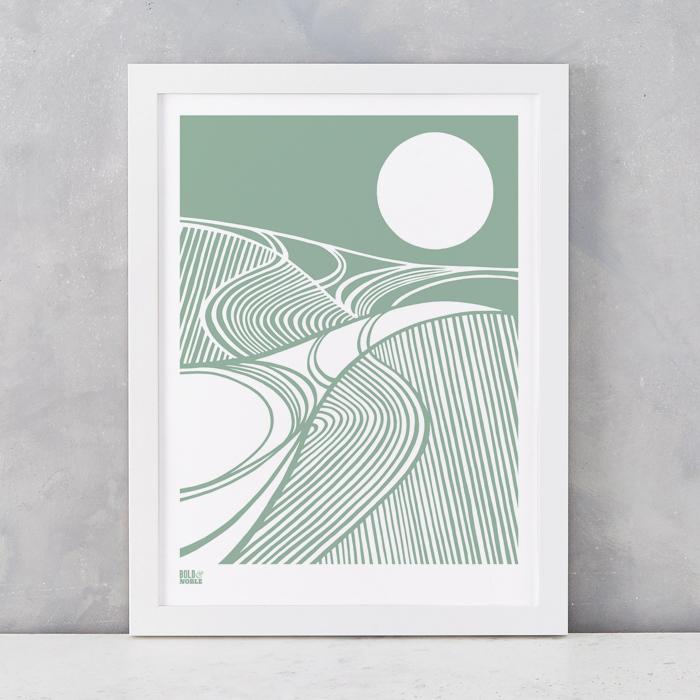 Harvest Field Moon
Seafoam Green 30cm x 40cm screen print (unframed)
Printed on 250gsm recycled, off white card
Designed and made in England
Available as a set of 2 for £60, please contact us for details.
Also available in Coastal Blue
Jane and David met at Northumbria University where they were both studying Graphic Design. They graduated in 1998 and moved to London where David worked in publishing, doing illustration and design for book covers and Jane won a D&AD Student award for branding and worked in a design consultancy creating websites, branding and brochures. In 2008 following the birth of their son they started working together as Bold & Noble.